Carmel Smythe - Osteopath in Cheltenham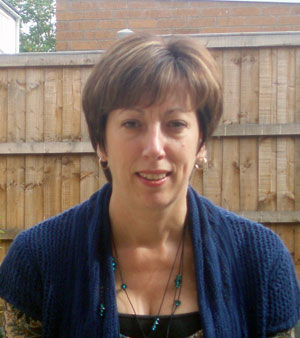 Welcome to my site, my name is Carmel Smythe and I am an osteopath based in Charlton Kings, Cheltenham.
Osteopathy can treat a wide range of conditions, including back and joint pains, headaches arising from the neck and arthritic complaints.
I graduated from The European School of Osteopathy in 1989 after completing a 4 year course. Since then I have been working in Cheltenham and Tewkesbury, where I have enjoyed the challenge of treating a wide range of complaints.
I regularly meet up with colleagues and also attend training course and seminars. All osteopaths are required to complete a minimum of 30 hours of continual professional development (CPD) each year.
Regulation
Osteopathy is recognised by Government by the passing of The Osteopaths Act (1993), and the profession is regulated by The General Osteopathic Council (GOsC). The GOsC administer the act with regard to registration, education and the conduct of all osteopaths. Only those registered with The GOsC may call themselves osteopaths. All osteopaths must abide by The GOsC code of practice. For further information about oseteopathic regulation visit www.osteopathy.org.uk
I am regulated by The General Osteopathic Council (GOsC) and am a member of The Institute of Osteopathy (Io).
I am registered with all major insurance companies, including BUPA and AXAppp.